Anthem's pre-amps, amplifiers and audio/video receivers give you the most advanced tools available to easily connect, control, optimize and power all of your entertainment systems. Backed by over 20 years of home-grown, hands-on design and innovative audio engineering experience, Anthem products provide an unprecedented level of reliability and functionality; they deliver one of the industry's highest performance-to-value equations. This is just one reason why Anthem electronics are the choice of knowledgeable audiophiles, professional musicians and engineers the world over.
Anthem products are engineered to be the central controllers of your every entertainment whim, and to deliver astonishingly high performance at a surprisingly reasonable price. Our success is reflected in the constant outpouring of excellent reviews from both the professional audio press and from consumers who want a reference standard performance value, just like you. View Website

AudioQuest's founder and chief designer, William E. Low (Bill), sees AudioQuest as a company that develops tools for enhancing the in-home experience of audio and video entertainment. Be it a speaker cable, HDMI cable or a portable digital audio product, AudioQuest's varied offerings provide value and performance to the retailer and enthusiastic consumer alike.
AudioQuest has been the most significant cable supplier to the high-end specialist market for many years. With its offerings sold in several thousand outlets in over sixty countries, AudioQuest focuses on delivering excellent value and performance in every product the company develops. View Website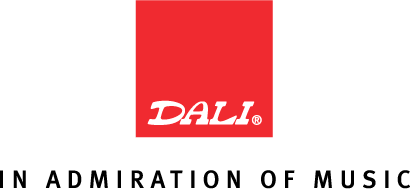 DALI, Danish Audiophile Loudspeaker Industries, grew out of Scandinavia's leading audio retail chain in 1983, based on the observation that customers often requested a combinations of size, shape, performance and price that existing brands could not offer. We committed ourselves fully to the task of creating loudspeakers with outstanding performance and natural sound at competitive prices.
Brimming with confidence and inspired by a firm belief that it would be possible to create a unique DALI sonic identity that focused on musical realism and sound integrity, we set out to redefine the reproduction of sound.
Now, with more than 35 years of experience and global recognition, we can proudly say we've taken a stance on sound that has advanced the state of the art, inspiring music and cinema lovers and challenging the competition to catch up.
Today, DALI offers an exciting range of speakers to suit every taste from the cost-conscious SPEKTOR series to the high-performance speaker EPICON 8. With more than one million satisfied DALI owners in more than 70 countries, we bring music and film to life at home, giving proud DALI owners a more honest, nuanced and richly detailed listening experience. View Website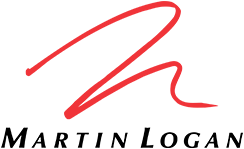 People often assume that MartinLogan was founded by a couple of guys named Martin and Logan, which is sort of true: Gayle Martin Sanders and Ron Logan Sutherland. MartinLogan "just sounded better than SandersSutherland," Sanders explains. (Apparently they never considered GayleRon.)
The two met in the late '70s at a high-end audio store Sanders managed in Lawrence, Kansas. Despite very different backgrounds—Sanders had trained in architecture and advertising, Sutherland in electrical engineering—they shared a passion for music and, they soon discovered, electrostatic loudspeakers.
Today, MartinLogan continues in the tradition of its innovative founders, with hands-on design and engineering, and proprietary manufacturing techniques. Constant improvements on the vanguard of electrostatic and thin film transducer technology keep MartinLogan on the cutting edge of audio innovation. Because of this heritage, MartinLogan continues to be the loudspeaker of choice for people who demand the most realistically rendered audio. Dedication to recreating sound in its truest form, using the most astonishing audio technology available, remains the personal passion of everyone in the MartinLogan family. Now, and forever. View Website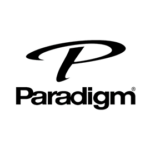 Did you know that Paradigm loudspeakers are still designed, engineered, and crafted right here, in our headquarters just outside Toronto, Canada? It's been that way since 1982. That's when co-founders Jerry VanderMarel and Scott Bagby decided to, eh-hem, change the prevailing industry paradigm. They wanted to build high performance loudspeakers right here at home. They wanted to custom-design their speaker components based on science, not speculation. And they wanted to make them available at prices that everyone would appreciate.
Now, Paradigm is a world leader in the competitive high performance loudspeaker market. In fact, we've been "Inside Track" Magazine's #1 Best Price/Value product for the past 10 consecutive years! Award-winning Paradigm products are now carried by more than 25 international distributors and are available in over 55 countries around the world. It goes without saying that Paradigm loudspeakers are one of the best-selling high performance loudspeakers in North America. It's a home-grown success story. Now that you know we're here for you, explore our current lines of superior performance loudspeakers. If you have questions, contact us. We encourage you to be informed. The more you know about high performance loudspeakers, the better Paradigm looks (and sounds). From Canada with love! View Website